Yes, another reason to visit this popular area, the addition of S&R Dim Sum Restaurant. In the space formally occupied by Tamarin Thai, it's a brilliant addition to the neighborhood. Calming and warm interior sets the stage for a delightful dining experience.  Hostess, Maria welcomes you in like you were a guest in her home, while her husband Chef Ping is busy putting together dishes both tasty and craveable that this reviewer wants to eat again and again. The staff is well versed in the menu offerings, and if you happen to be a Dim Sun novice no worries, they guide you each step of the way.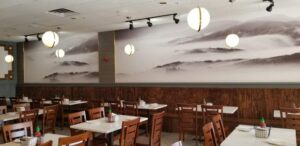 Dim Sum is meant to be enjoyed with friends and family, so I gathered some of each and made it a dinner adventure. Here are a few of the items we ordered from the Dim Sum selections;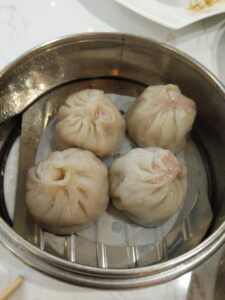 Soup Dumplings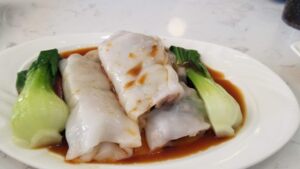 Rice Noodle with Beef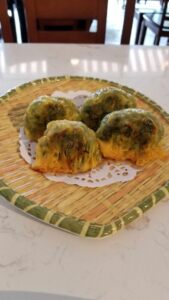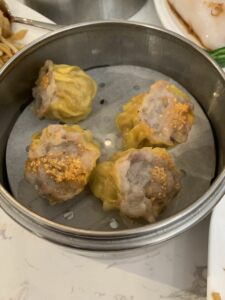 Chive and Shrimp Dumplings                                  Pork and Shrimp Dumplings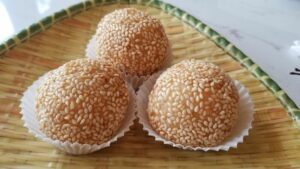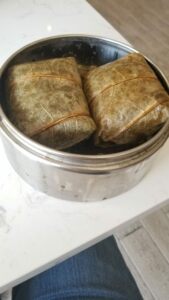 Lotus Paste SesameBuns
Lotus Leaf Sticky Rice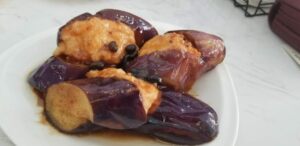 Eggplant
Each of these dishes was a delight and those of us who had previous Dim
Sum meals under our belts declared these top notch.
We also ordered from the other side of the menu and glad we did. The outstanding dish for me and one other was the Wonton Noodle Soup, like no other we have ever had. This soup had a creamy, rich broth loaded with fresh noodles and Dumplings. The serving size is large enough for two, or order it for yourself and take home the remainders.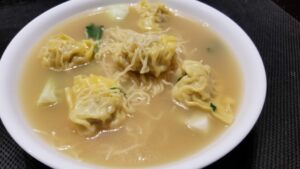 The second dish we cheered and fought over the Chili Pepper Beef.  Tangy with tender slices of beef, crisp Jalapeno in a brown sauce.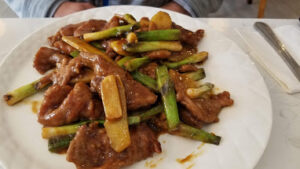 My friends keep asking "when can we go back?"  I tell them well any night but Tuesday when they close. If you are a fan of Dim Sum and live close don't miss your opportunity to stop in and say hello. I hope you enjoy it as much as we do.